Self-love and the power to be yourself isn't something you can achieve in one mouthful.
So I have divided this book into 42 bites. That makes it more accessible.
And it's filled with examples, exercises and nsights, presented in a way so you can get started on your way to self-esteem and self-love within a few bites!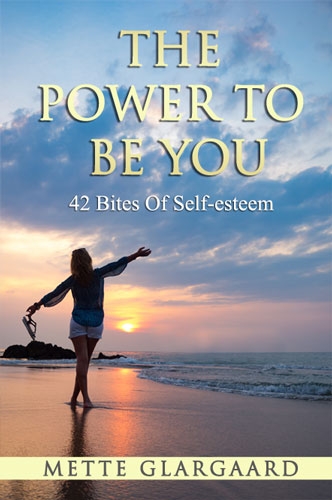 Are you worried about others opinion of you?
Do you refer from being yourself out of fear of losing love?
Do you have trouble setting boundaries?

Then this book can help you!
You will get lots of easy hands-on exercises so you can make changes right away. Through cases from my psychotherapy over 20 years, low self-esteem will be illustrated and explained, so you can recognize yourself and find a way out.

Signs of low self-esteem:
- Social withdrawal
- Anxiety and emotional turmoil
- Lack of social skills and self confidence. Depression and/or long periods of sadness
- Eating disorders
- Difficulty accepting compliments
- Failure to be fair to yourself
- Accentuating the negative
- Exaggerated concern over what you imagine other people think
- Self neglect
- Worrying whether you have treated others badly
- Reluctance to take on challenges
- Unable to put yourself first
- Unwilling to trust your own opinion
- Expecting little out of life for yourself.
If you recognize yourself in this list, you will get help from THIS book!
BONUS!
With the book comes a powerful guided visualisation audio file, that you can download and listen to again and again. It will help you feel more peaceful and calm, empowered and selfloving!